VALANX Biotech
was founded in 2017 as a spin-off of the Graz University of Technology with IP borne out of the doctoral studies of its founder, Michael Lukesch.
Our Mission
is to make the struggle of precise, reproducible protein conjugation a thing of the past, for the benefit of our partners, customers and patients.
Our Vision
is to be the first company to offer up to 10 freely selectable conjugation sites on any expressible protein in excellent yield to give superior product quality.
Located
on the campus of the Institute of Science and Technology (IST) within the IST Park technology park, we are embedded in a place where vibrant science happens and benefit from access to infrastructure as well as great minds.
DNA vectors created
1000
Cups of coffee consumed
Money raised
4M+
Scrum Sprints finished
90
Post-its used
No man is an island
Meet the team
Michael Lukesch, MSc
CEO & Founder
Michael studied Chemistry, followed by a PhD in Biotechnology. He is a motivated, optimistic self-starter person and likes to innovate and bring new ideas and concepts to reality.
Through various activities he aquired education and experience in project management, communications, team leadership and business. He likes to spend his free time in nature, exploring and meeting new people.
Georg Altenbacher, PhD
Chief Business Officer
Georg studied Biochemistry, followed by a PhD in Biomedical Sciences. After his time in the wet-lab, he joined the in-house consultancy of Siemens AG in Germany where he contributed to multiple projects within the corporation. In August 2021 he returned to his roots in life sciences to take over the role of Chief Business Officer at VALANX.
Georg spends his free time with home-automation projects, sports, and loves cooking and BBQ.
David Alejandro Peña, PhD
Head of Upstream
David is passionate about the huge potential of biotechnology and synthetic biology to solve real-world problems. He got interested in engineering microbes to make all kinds of products. He focussed on Biotechnology for his master degree (TU Munich) and PhD (BOKU Vienna). At VALANX, he is excited to develop technologies for efficient cell engineering. Besides his passion for sciences and technology, he also loves hanging out with friends, travelling, and movies.
Corinna Kern, MSc
Head of Downstream
Corinna studied Molecular Biology at the University in Vienna. She is an energetic scientist with an all-can-do mentality. She is always motivated to produce high quality data and solve any obstacle in no time.
Her extensive experience in biotech companies makes her a key player in VALANX Biotech, making her a main pillar of the laboratory staff. She is truly passionate about animals and music.
Andrés Magán García, PhD
Principal Scientist
Andrés is a gifted scientist with a PhD in RNA biology from the renowned lab of Renée Schroeder. He is an exceptionally motivated and curious person, who likes to expresses his joy over a successful experiment quite noticeably. He is able to convince colleagues of implementing new ideas and likes to discuss results in detail to grasp causes completely. He is an extremely athletic guy, who is climbing all over the world and also a great cook, who loves to try new dishes, and of course, taste them!
Marta Deneha, BSc
Associate Strategy and Operations Manager
Marta has joined VALANX in November 2021 and has herself proven as a valuable backbone in all backoffice tasks. She is an extremely motivated person and has boosted and improved our backoffice processes since her first day. With her background studies in banking and international business, she provides great additional expertise.
Marta loves traveling and photography which led to an extensive collection of pictures from all over the world.
Alex Alton, MSc
Associate Scientist
Since January 2022, Alex is greatly supporting our team in our endeavour to develop our first therapeutic product.
Alex is a motivated, young scientist with a passion for protein engineering and molecular biology. During obtaining his master's degree at BOKU University in Vienna he was especially fascinated about the potential of using directed evolution methods and display technologies to engineer proteins in their stability and function. Besides science Alex has a great interest for sport, especially football, snowboarding and climbing, and healthy nutrition.
Mandy Neumann, MSc
Associate Scientist
Mandy studied Biology at the Albert-Ludwigs University in Freiburg. With a background in biochemistry and microbiology, Mandy has a big interest in protein interactions, nucleic acids, metabolites, and signal molecules. She is intrigued about the complex networks these players can built while there is still so much to elucidate about it.
Mandy is very multifaceted person with broad range of interests. Besides science she also likes hiking, skiing, drawing and reading. She keens the most on going on hikes with friends enjoying magnificent sceneries.
Katarina Belačić, PhD
Scientist
Katarina is a motivated and reliable researcher with an extensive background in protein biochemistry. Katarina obtained her Master's degree in molecular biology at the University of Zagreb and did her PhD in the field of biochemistry and structural biology at the Research Institute of Molecular Pathology (IMP), Vienna. She is admired by the intricate molecular details which bring about the living world and how sometimes the smallest change can greatly impact the system as a whole.
Apart from professional endeavours, Katarina is also passionate hiker and yoga practitioner. She enjoys spending time with her dog and reading about human psychology and behaviour.
Maximilian Winkler, MSc
Scientist
Max has already collaborated with VALANX for his master's thesis at TU Wien and later joined the team as a scientist. After a research stay in Norway working on Nanoparticles and their biomedical applications at the Norwegian University of Science and Technology, he is back again at VALANX and excited to further explore the possibilities of synthetic biology.
Besides science, Max is passionate about making music. In his spare time, he is working on his indie-rock project. He also enjoys doing sport, especially running and bouldering.
Lea Leitner, BSc
Associate Scientist
Lea studied Biotechnology at BOKU University in Vienna and already collaborated with VALANX Biotech for her master's thesis in the field of mammalian cell culture. She is fascinated by the complexity of biological networks and how all these processes are perfectly intertwined within a cell or a whole organism.
In her spare time, Lea is keen on doing outdoor sport such as running, hiking or skiing in winter. She is a devoted traveller, who is inspired by learning about other countries and cultures.
Jan Sinzinger
Research Specialist Downstream
Jan brings a wealth of experience to VALANX. Armed with a degree in Molecular Biology and Genetics from HBLVA, he has dedicated two decades to elevating vaccine development, optimizing downstream production, and ensuring rigorous quality control.
For Jan, life's most fulfilling moments come from navigating challenges and finding ingenious solutions. Outside the scientific realm, he finds joy in a symphony of music, the virtual world of computer games, and a game of pool billiards with friends.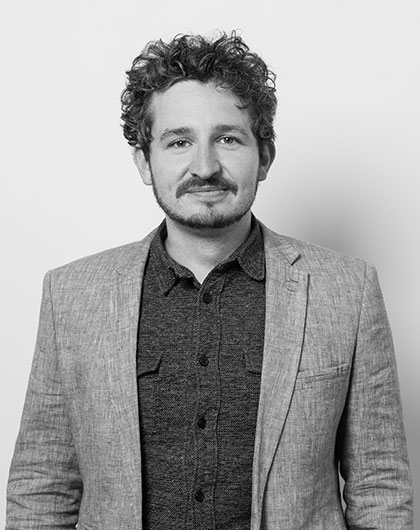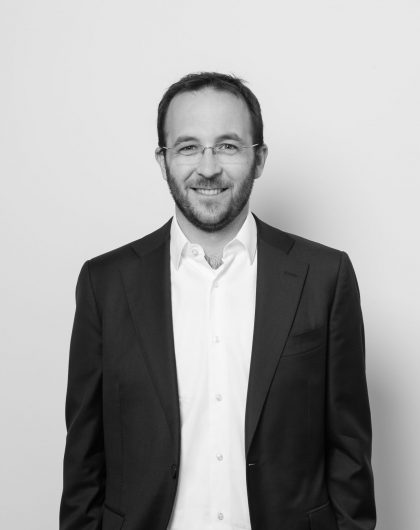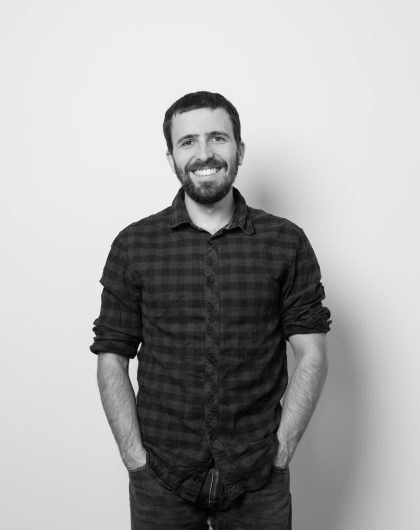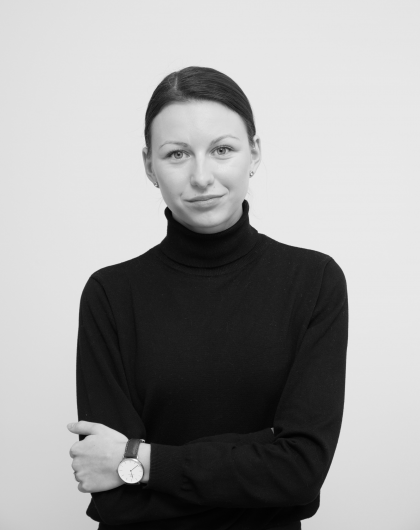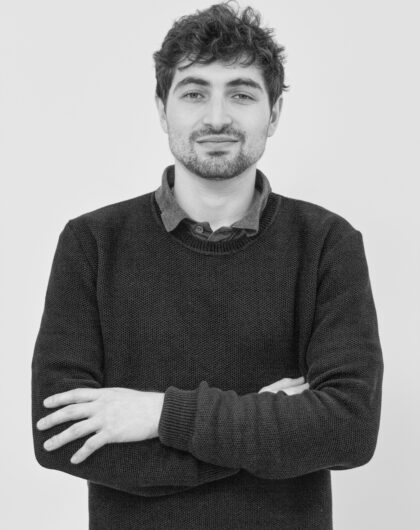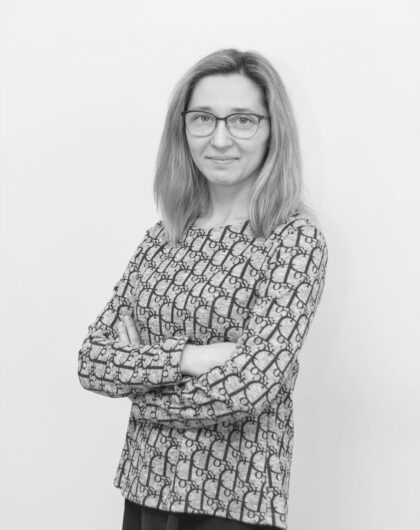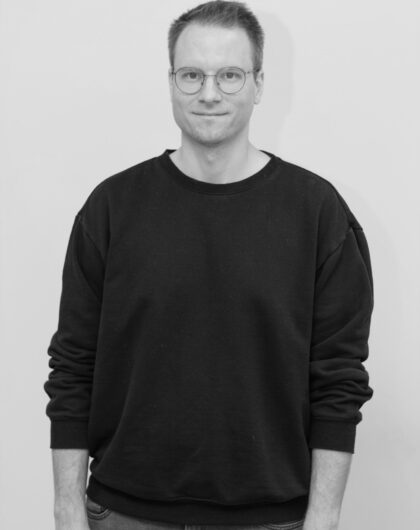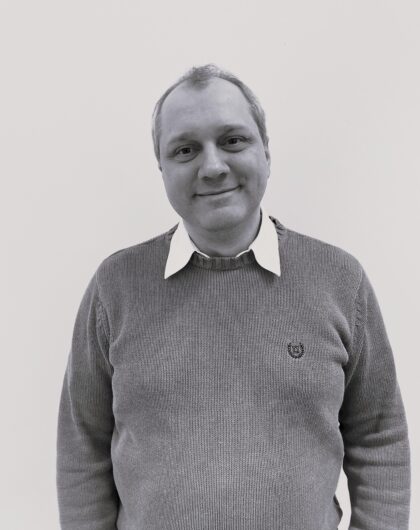 Pascal Deschatelets, PhD.
Chair
Pascal is Co-Founder & Chief Scientific Officer of Apellis Pharmaceuticals. He received his PhD degree in organic chemistry from the University of Montreal and his postdoctoral training in the laboratory of Dr. George Whitesides at Harvard University. Before founding Apellis, Pascal co-founded Potentia Pharmaceuticals and was its chief operating officer when the company signed a licensing agreement with Alcon in 2009 for Potentia's ocular drug development program.
Dr. Gabriela Staber, LL.M.
Vice-Chair
Gabriela is an attorney-at-law specialising in intellectual property and unfair competition law with a sector focus on life sciences & healthcare and TMC (technology, media & telecommunications). In addition to dispute resolution, her expertise includes criminal prosecution of infringements, licensing of intellectual property rights, negotiation of cross-border and international agreements. She regularly publishes in specialist journals and is co-author of commentaries on the European Union Trademark Regulation and the Community Design Regulation.